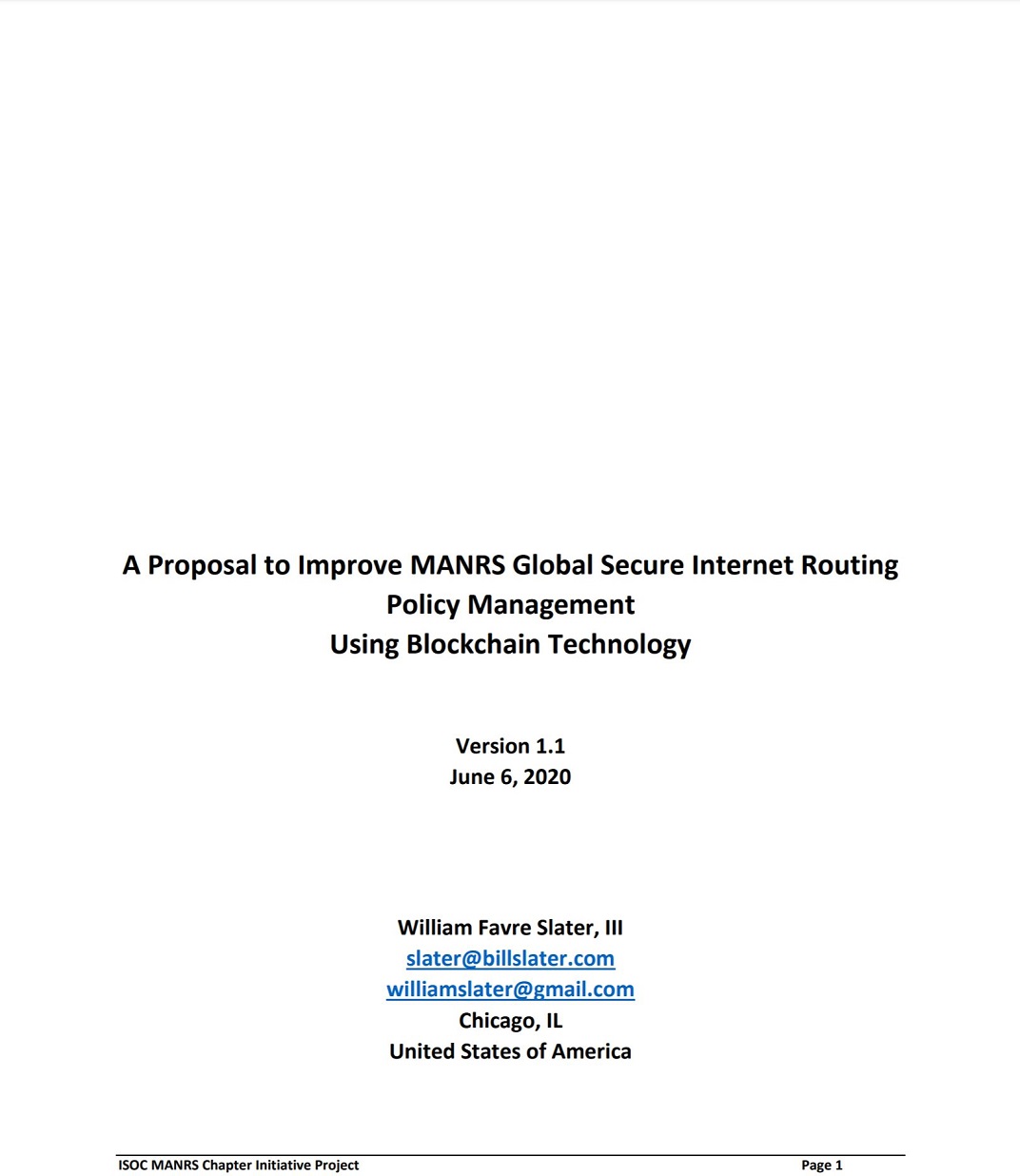 Blog Content for ISOC MANRS Secure Global Routing Course -
A Proposal to Improve MANRS Global Secure Internet Routing Policy Management
Using Blockchain Technology - June 6, 2020
Zip File containing the ISOC MANRS Blog in three formats: DOCX, PDF & MHTML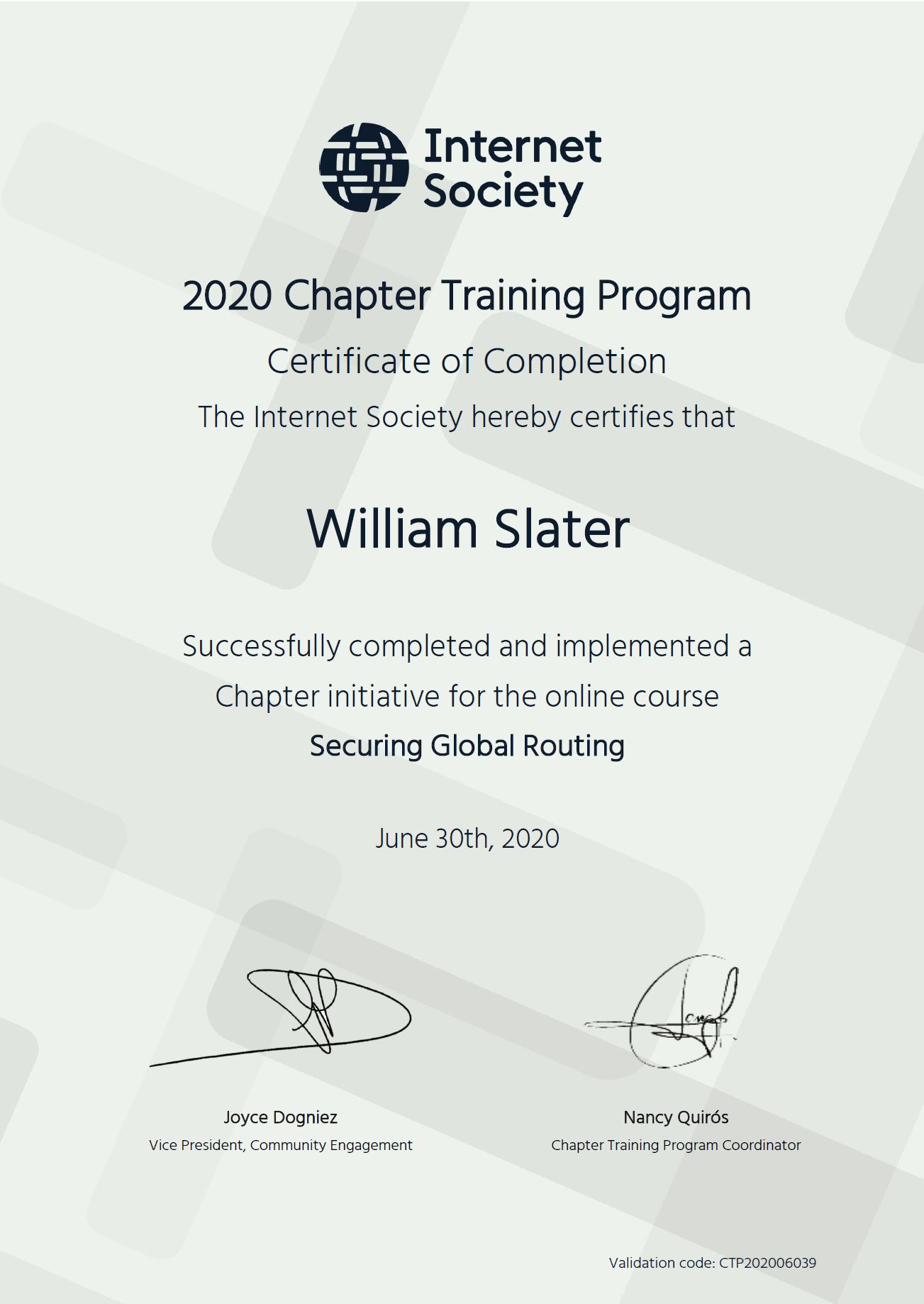 Presentations to Colleagues in Cameroon:
presented to the CAPDA technology conference leaders in
Cameroon on July 23, 2020, and another Cameroon conference on June 30, 2020.
Presentation in PDF format for - LeaderQuest & MISTI -
Achieving Excellence, Success & Value Through Best Practices in Cybersecurity Leadership & Management - May 21, 2020
---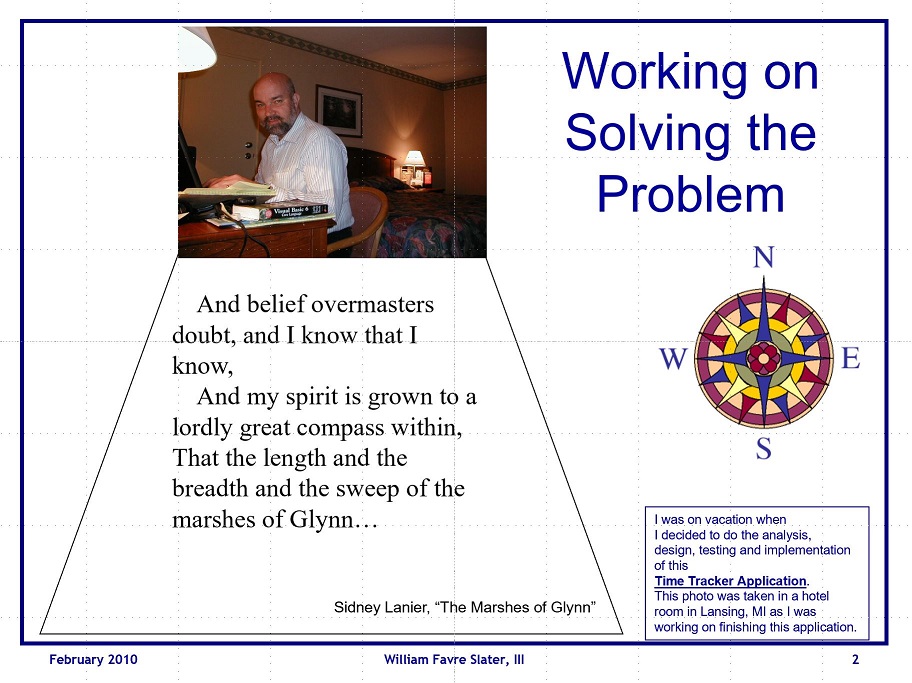 ---
Visitor Locations
---
Contact: slater at billslater.com


Copyright 1996 - 2020 by William Favre Slater, III
Chicago, IL, USA
All Rights Reserved, Nationally & Internationally.

Last Updated: Wednesday, July 29, 2020
Thanks to the Hands and Hearts that guard the Source of these ideas.
--William Favre Slater III
#̷̧̢̼̤͈̼̫̋̾Q̸̼͔͕̗͚̟̉̄̄͝a̷̞̗̺̐̔̚ṇ̶̨̢̦͚͚̜͇̯̉̓̑̉̏͋̕͝ö̴̡̟̥͔̟̞̯̠̳́ͅṇ̵̫̭͔̈́̓͆̄̈́̋̈́̓͘͘͠͠ Was Here.