William F. Slater, III

Introduction
Hi, I'm William F. Slater, III. Welcome to my website on the World Wide Web! I was born and raised in Memphis, TN, home of Blues, Barbeque, and Elvis, but now I make my home in the World's greatest city: Chicago, IL. I have been working in the Computer Industry since 1977. My career history can be viewed here.
In October 2004, I graduated from the University of Phoenix, working toward an MS in Computer Information Systems. Click here to read about my career.
I also do a little web development, and I have taught and mentored people in classes, formal and informal, about the Internet, Intranets, databases, programming, project management, IT security, networking, troubleshooting, hardware and other assorted information technologies. I have also assisted over 70 colleagues/proteges in getting better jobs in the past 10 years.

Read about my introduction to the web!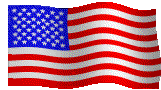 The United States of America
Land of the Free and Home of the Internet

Major U.S. High-Capacity Internet Backbones
I live in Chicago, and we are a MAJOR CAPITAL OF THE INTERNET:
The Chicago NAP, Hosted by Ameritech,
Is the World's Biggest and Busiest!!!
(click on the map picture to see a great Internet History Article)
(c) The Internet Society; reproduced with permission
(Yep! We're pretty wired over here, but hey, since we invented it, that's what you'd expect!)

If you need a good laugh, click below: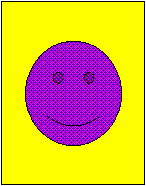 ---
Back to Menu
Contents
About Bill | Career Information | Informative | Fun | Teaching | Language Translator
Interesting Websites | Sign My GuestBook | E-Mail Me | Join The Internet Society
My Home Network | Elvis Presley | Andreas Vollenweider
Lt. Gen. Nathan Bedford Forrest | Dr. Martin Luther King, Jr | My Heroes


---
Last Updated: Tuesday, September 15, 2009

Unless otherwise noted all information on this website is
Copyright 1996 - 2008 by William F. Slater, III
Chicago, IL -- All Rights Reserved.
---